Via delle Memorie
€11.00
price Full Rate
Children until 10 years old
| | |
| --- | --- |
| | All prices shown include pre-sale rights |
Select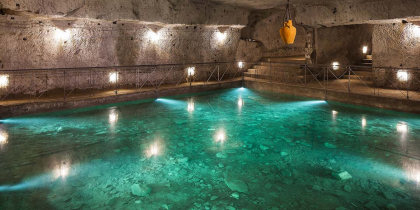 The water is inviting, sometimes turns a deep blue, sometimes of a fantastic green color in a unique play of colors. The natural pool of the path of the Via delle Memorie, one of the attractions that amaze visitors of the Galleria Borbonica.
What to expect
An exciting tour right in to the underground depths where it is possible to admire what has been done in the subsoil places in the last five hundred years.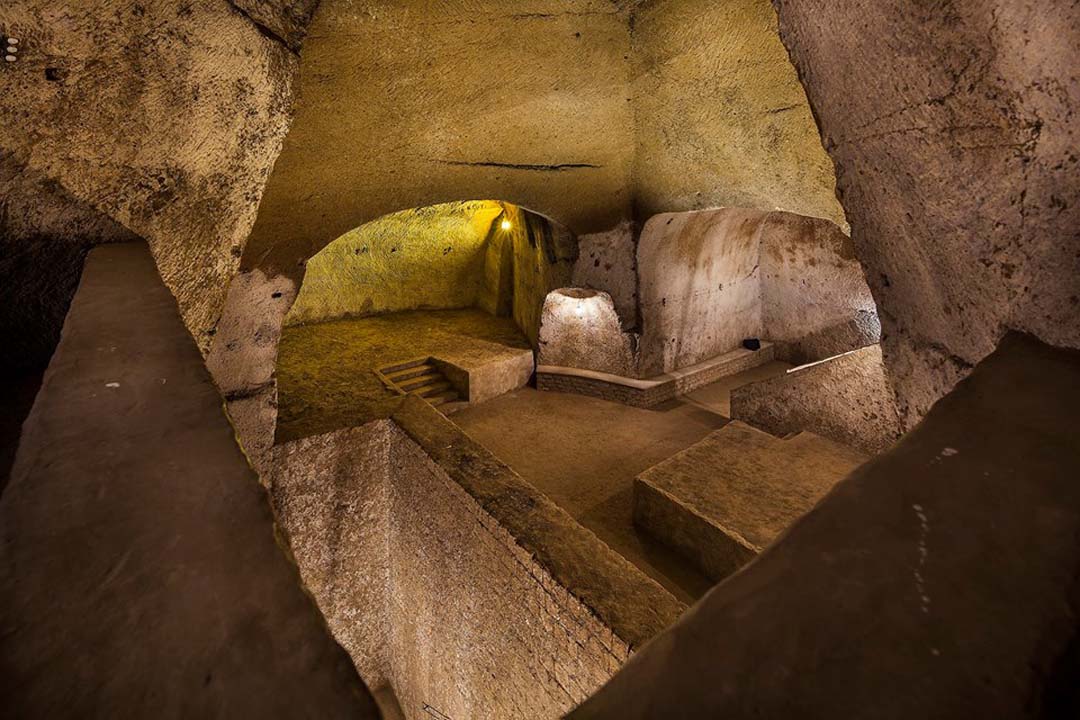 This tour starts from the surface, with the explanation of the Palazzo Serra di Cassano's history and its courtyard.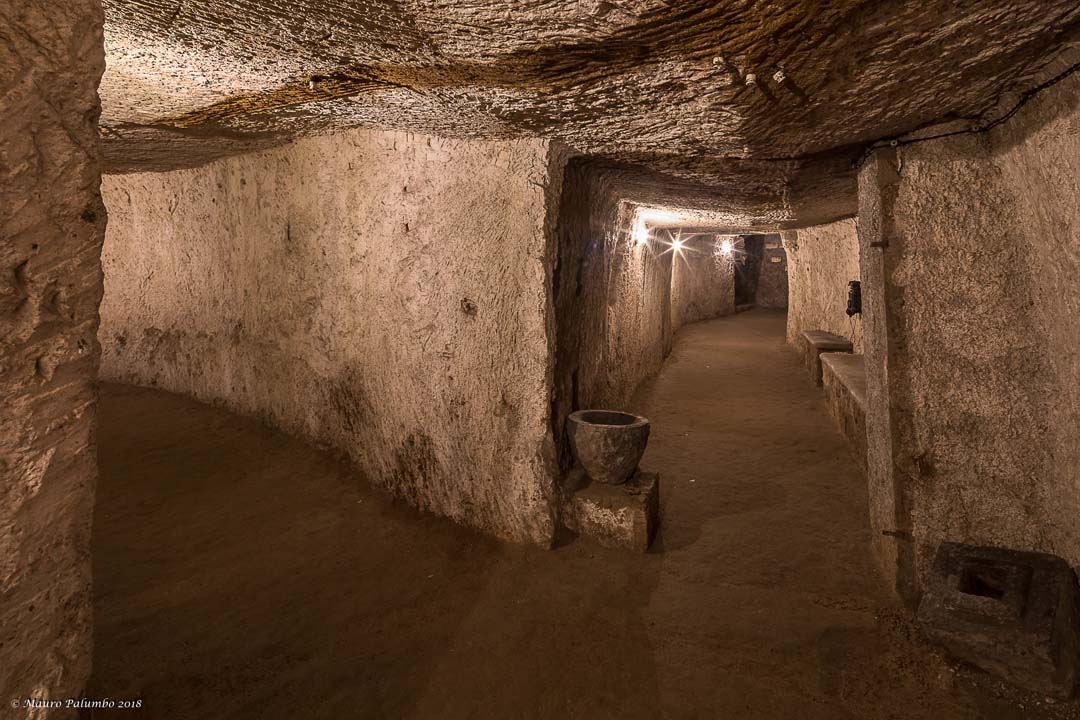 moving towards the basement of the ancient building, you will reach the underground.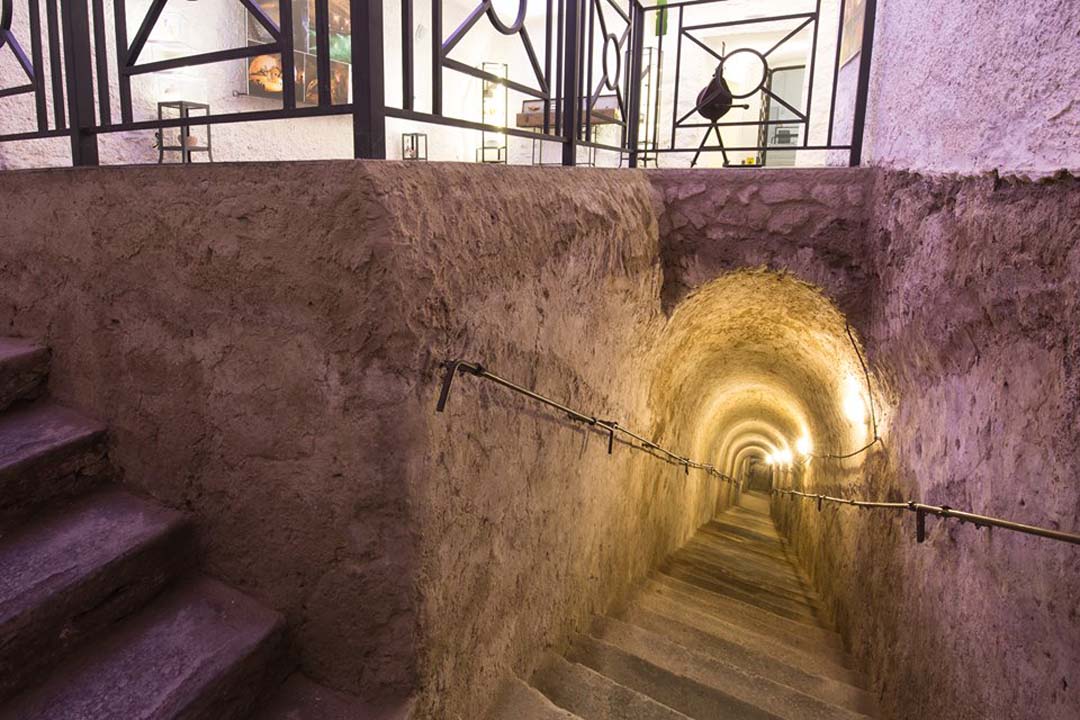 In the basement rooms, the ancient carpenter's rooms, there is a World War II museum: you will find some authentic objects of the time, found in the subsoil.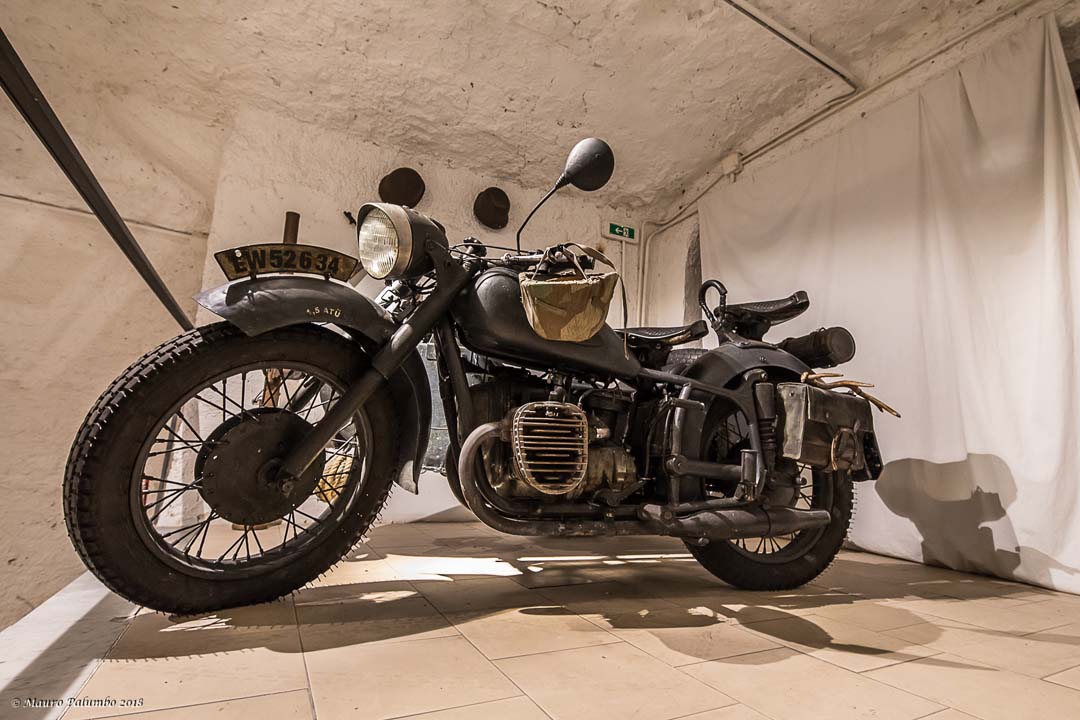 The tour doesn't stop. You will reach the underground caves, used to extract tuff stone in order to build the Palazzo Serra di Cassano, than turned into cisterns during the period of the aqueduct system (of the 15th/16th century); this is the place where we have restored an ancient cistern.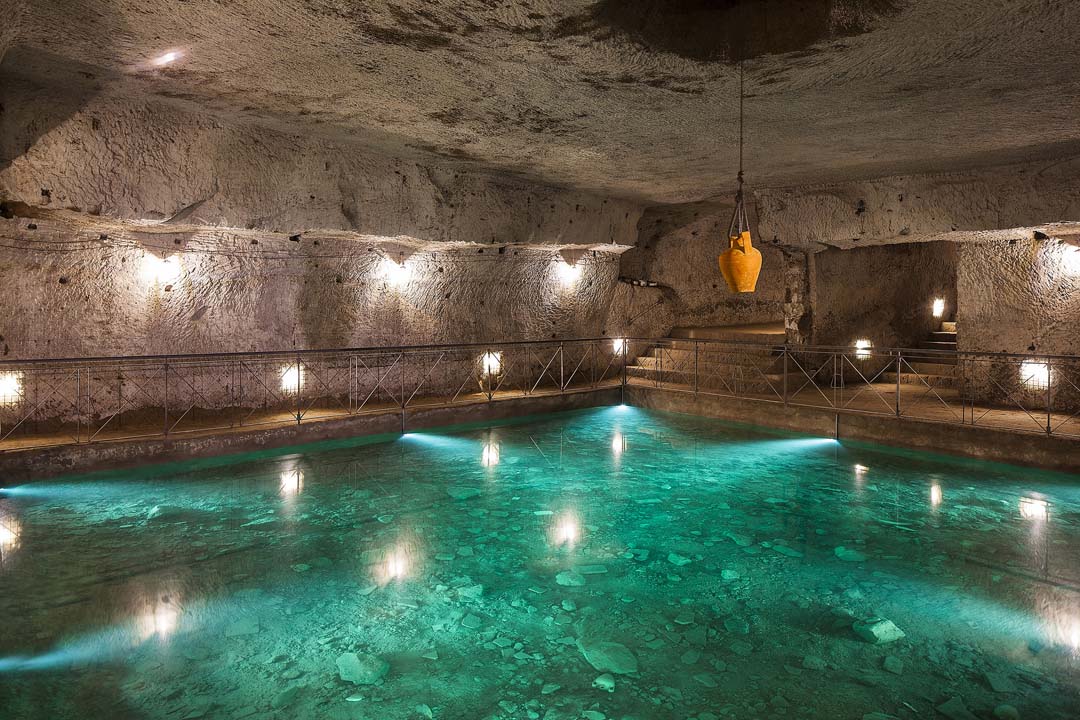 You will see a part of the Bourbon Tunnel too, while exiting from the Morelli Car Parking.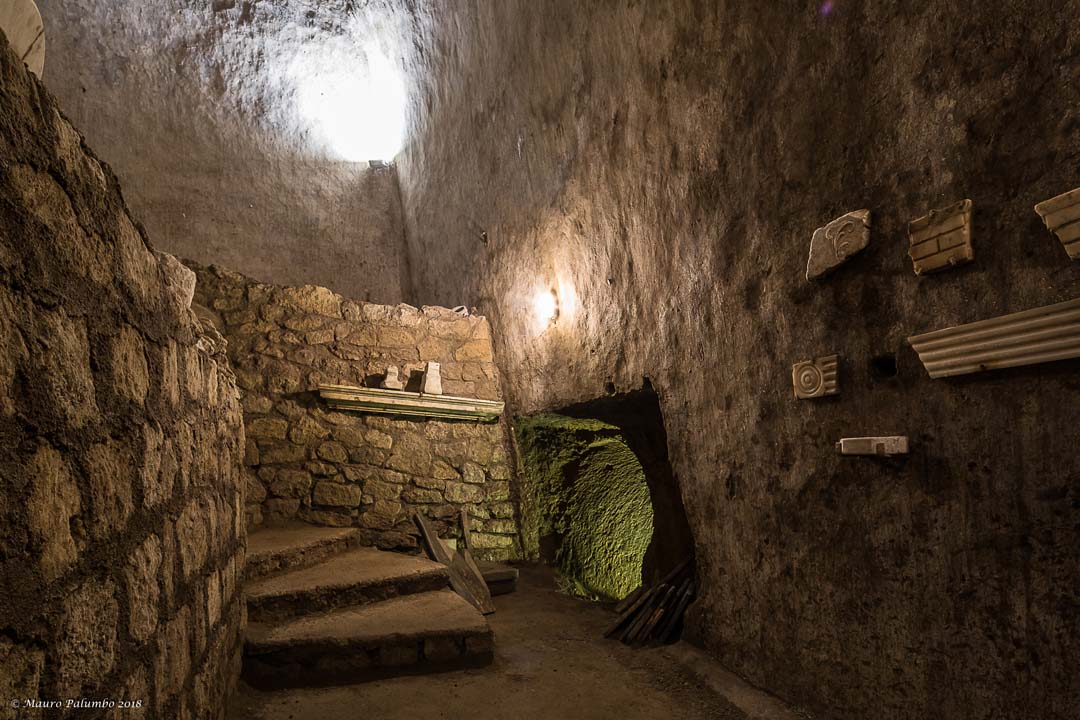 Features
Duration: 1 ora and 10 minuti
Tickets available for purchase: from 2 to 15 (based on availability)
Includes guided tour in:

Italiano (Minimum visitors: 2)

English (Minimum visitors: 2)
Timetables: From Friday to Sunday. Schedule staff 11:00 - 16:00
Chance to make photo: Yes
Accessibility: The path is NOT accessible to everyone, due to the presence of stairs.
No Smoke: Smoking in the trip not allowed
Warning
This ticket provides special warnings
Read
You better book on-line!
you always have these benefits included
Free to change date and time

Instant ticket

Relax

The environment thanks you

Easy and stress free

Secure Payments

Personal area and help desk
Prices
Children until 10 years old
| | |
| --- | --- |
| | All prices shown include pre-sale rights |
How to reach the property
Galleria Borbonica - Ingresso di via Monte di Dio
Via Monte di Dio, 14 - Palazzo Serra di Cassano c/o Interno A14
Metro Line 1 - Toledo
Walk 1.2 km, 16 minutes
Metro Line 1 - Municipio
Walk 1.1 km, 14 minutes
Molo Beverello
Walk 1.5 km, 20 minutes
Metro Line 2 - Piazza Amedeo
Walk 1.6 km, 23 minutes
The opening hours of the structure
09:30 - 13:00 / 14:30 - 17:00 | from Friday to Sunday
Online ticket office contacts
galleriaborbonica@okticket.it
Structure contacts
mail@galleriaborbonica.com