6 October 2023
hours 9:00 PM
Concert in the dark
A unique sensory experience in the world.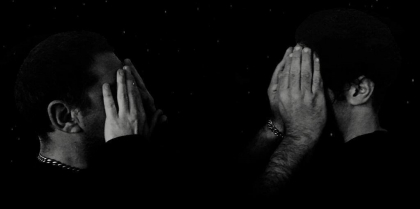 Enjoy a guided tour at the Bourbon Gallery and close in beauty with the concert in the dark by Edo Notarlberti and Luigi Rubino
What to expect
The concert in the dark is a unique sensory experience in the world.
A soft light welcomes the audience, the lights slowly dim until they reach total darkness.
The communicative capacity of music, combined with the sensory journey in absolute darkness, make this concert a unique event. Listening to music in this way leads to overturning the common use of the senses; the loss of our usual points of reference will allow us to discover other sensations and experience new listening conditions.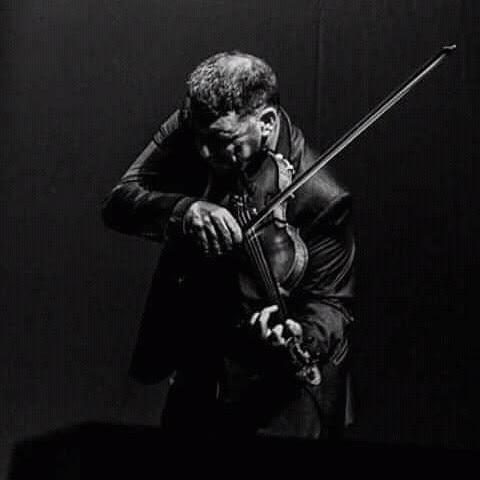 When the lights go out, the musicians disappear, and not just because you can't see them anymore: the musician no longer makes sense and there is only the music and the whole audience finds themselves in that music.
Souls meet in the dark, because bodies no longer exist. And if there is music, souls begin to dance, they fly and are moved, they move with the music. The concert that plunges into pitch darkness is no longer even a concert. It is an emotional experience. It is an emotional gymnasium where everything is still outside, the body is immobile, but inside everything is in motion. Joy and pain are released without the brakes of appearing and manifest themselves in smiles and tears from within. People who attend the concert in the dark lose the perception that someone is playing.
Darkness makes everything different, the music, the people, the perceptions, the places.
The eyes hardly get used to the light and silence overpowers every sound.
We realize that we have made an emotional and sensorial journey through music and the darkness that dissolves with the arrival of light and the resounding of the last notes. A privilege that only darkness can grant.
The event will last 1 hour and 15 minutes. 30 minutes will be reserved for the guided tour, while 45 minutes for the concert.
Recommended clothing: Bring a sweatshirt \ jacket for the cool temperature of the Galleria and comfortable shoes.
Musicians
Edo Notarloberti Violin
Luigi Rubino Piano
Music by Edo Notarloberti
Features
Duration: 1 ora and 15 minuti
Tickets available for purchase: from 1 to 70 (based on availability)
restriction: Access allowed to people over 14 years old
This ticket is not refundable
You better book on-line!
you always have these benefits included
Instant ticket

Relax

Skip the line

The environment thanks you

Easy and stress free

Secure Payments

Personal area and help desk
How to reach the property
Galleria Borbonica - Morelli
Via Domenico Morelli, 61 c/o Parcheggio Morelli - 80121 Napoli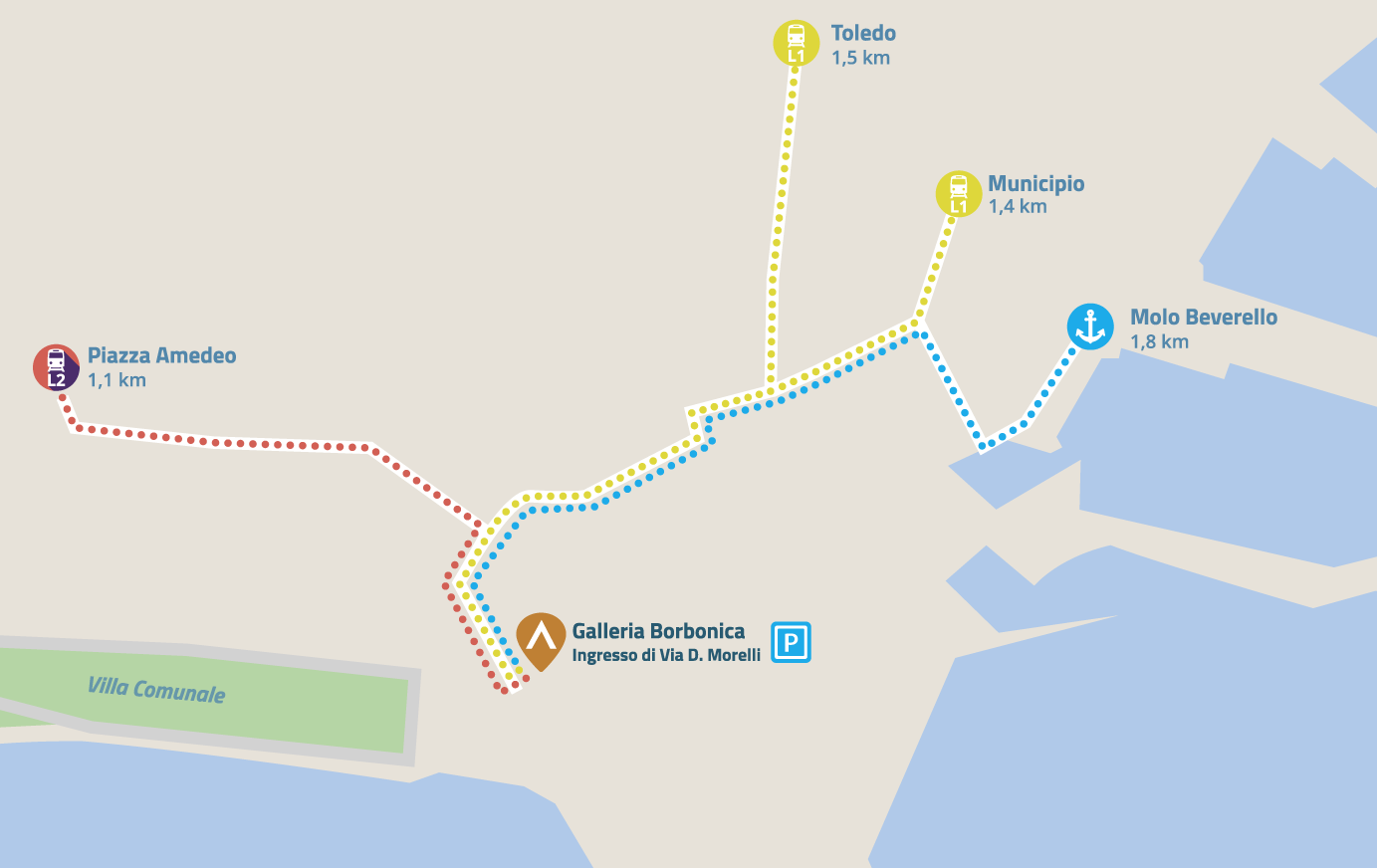 Metro Line 1 - Toledo
Walk 1.5 km, 20 minutes
Metro Line 1 - Municipio
Walk 1.4 km, 19 minutes
Molo Beverello
Walk 1.8 km, 24 minutes
Metro Line 2 - Piazza Amedeo
Walk 1.1 km, 14 minutes
The opening hours of the structure
09:30 - 13:00 / 14:30 - 17:00 | from Friday to Sunday
Online ticket office contacts
galleriaborbonica@okticket.it
Structure contacts
mail@galleriaborbonica.com